Announcement: Director of Engineering
Message on behalf of Jeff Stewart, CEO
We're proud to welcome Jordan Trachsel, P.Eng. to OES as our new Director of Engineering. In this role, Jordan will lead our engineering and R&D teams with a focus on continuous improvement and innovation opportunities. His extensive management experience and history of leading multi-disciplined teams and complex projects for mining, oil & gas, construction and utility industries makes him a natural fit for this diverse position.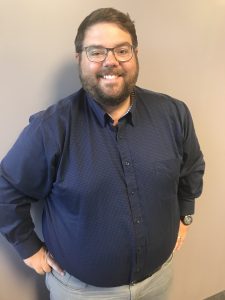 A talented engineer, Jordan holds a degree Mechanical and Materials Engineering from Western University. His infectious enthusiasm, leadership abilities, customer first philosophy, and innovation mindset is a great addition to our team. We know Jordan will be instrumental in ensuring OES provides the forward thinking, start-of-the-art products our customers require.
If you have any questions, please reach out to Jordan directly, jtrachsel@oes-inc.com, or contact Jeff at jstewart@oes-inc.com.
Bring your idea to market with us
We ready to support you at every stage in the product commercialization process, from conception and prototyping to engineering, production and assembly.