"It's never been done before"
… is what we do every day
For over 40 years we've been trusted advisors to companies and OEM's across North America in search of EMS solutions to achieve a trailblazing vision or develop mission-critical solutions.
We produce electronic products across a wide range of industries including environmental, healthcare, automotive, and defense. Our team has designed, built and commercialized revolutionary products for customers around the world including municipal and industrial water treatment systems, automated irrigation control systems, healthcare control products, hospital bed controllers and breathing simulators.
Our world-class engineering and manufacturing expertise make us a leader in offering innovative EMS solutions to our customers.
One Stop for Electronic Design & Manufacturing Services
Look to us for design, engineering, prototyping, production and assembly expertise. We believe in being a strategic, collaborative partner enabling you to provide distinctive solutions for your customers.  Whether its a turnkey EMS solution, prototype design, or contract manufacturing project our history as a leader in EMS will benefit it you where and when you need it most.
Reduce Your Risk
Using an experienced EMS partner significantly reduces the risk within your project. With hundreds of successful applications delivered, we know what's required to avoid pitfalls and costly delays. Having "been there, done that" you can rely on our extensive expertise to get you to market in a way that exceeds your expectations.
Adjust Capacity Immediately
With an array of EMS capabilities under one roof  it's easy for us to be nimble and immediately adjust capacity when your project demands it. Our state-of-the-art facility, equipment assets and inventory are at your disposal. You also have access to our supply chain partners. Instantly ramp up or down with a simple phone call – helping keep fixed costs low without sacrificing capacity.
Augment Your Team
To capitalize on market possibilities, quick and effective design, prototyping and manufacturing are critical. Extend your existing development team with the perfect combination of OES engineering and manufacturing expertise. You keep focused on what you do best while our talented teams work to minimize bottlenecks, improve your throughput, shorten lead times and increase margins.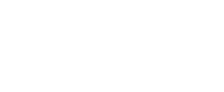 Our Patents and Industry Firsts
US Patent No. 5,841,675
Method and apparatus for monitoring quality of electrical wire connections.
US Patent No. 6,496,271
Wire and seal profile analyzer for in-process inspection of wire end.
US Patent No. 6,798,213
Circuit analyzer with integrated component testing capability.
US Patent No. 6,885,463
Sensor device that provides part quality and profile information.
US Patent No. 7,216,519
Strain monitoring for part quality analysis.
US Patent No. 7,333,906
Quality analysis including cumulative deviation determination.
US Patent No. 7,409,368
Dutch auction system with preregistered bid feature.
US Patent No. 7,409,368
Dutch auction system with preregistered bid feature.
US Patent No. 7,603,909
Piezoelectric polymer sensor device.
US Patent No. 7,719,695
Sensor device with a radiation directing surface.
US Patent No. 7,765,841
Quality analysis of the tube bending processes including mandrel fault detection.
US Patent No. 8,659,436
Vehicle operator alertness monitoring system.
US Patent No. 9,358,444
Display system including DC locally synchronized power line communication.
US Patent No. 9,880,213
Conductor monitor device and method.
US Patent No. 9,885,735
Sensor device that provides force versus acceleration information.
US Patent No. 9,945,892
Wire processing machine including a conductor monitor device.
Bring your idea to market
We ready to support you at every stage in the product commercialization process.